What is Omegle?
Video chat service Omegle pairs random people labelled as "You" and "Stranger" to speak online via "Text" or "Video" or both, depending on their preference. As an additional option, Omegle will aim to match users with people who share their interests. If you don't, you're open to encountering anyone. There is no need to create an account to participate in the chats, and no one can see your real name unless you choose to reveal it.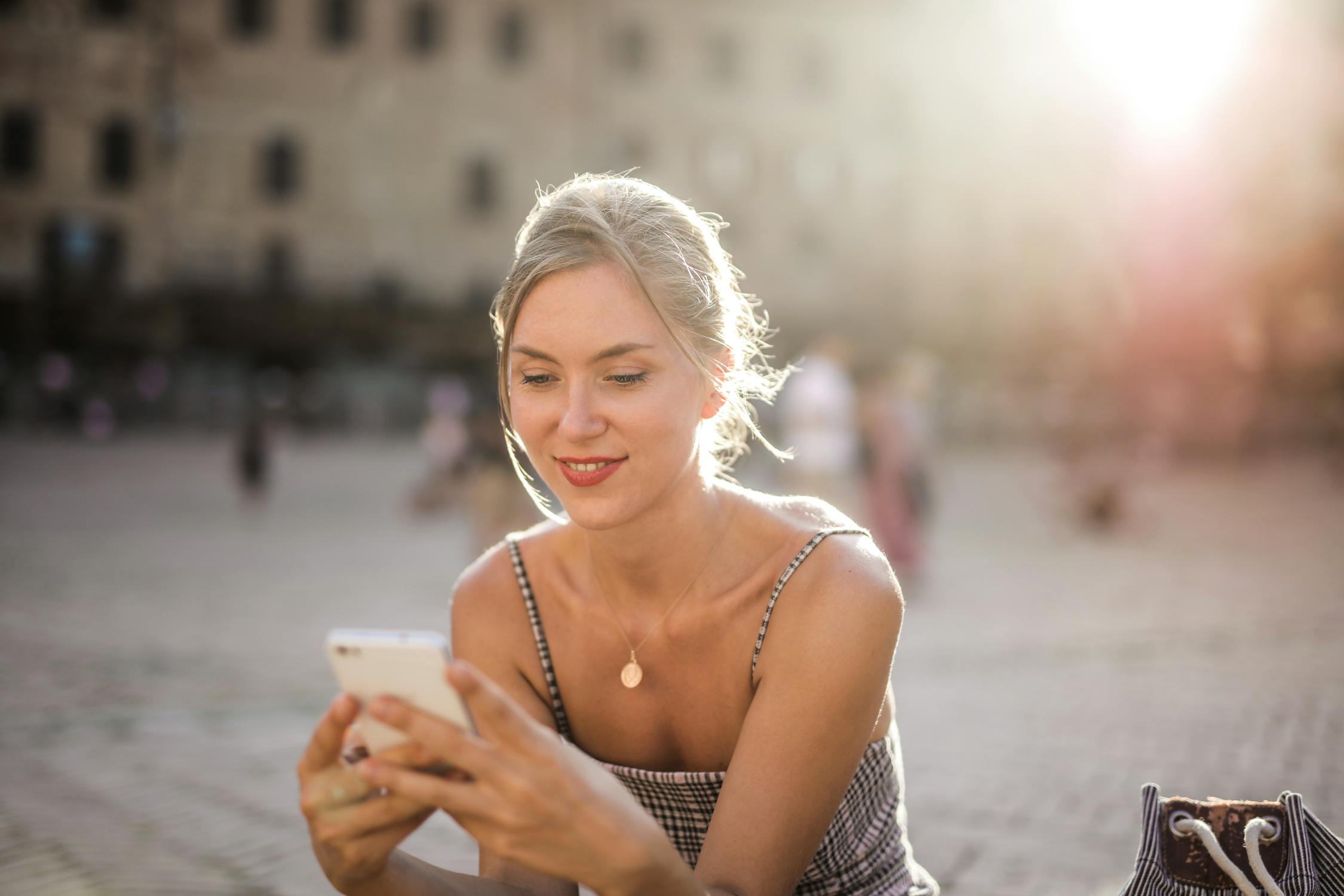 The official Omegle app no longer exists, however there are a slew of related apps including 'Chat for Omegle', 'Free Omegle Chat', 'OmeTV', 'Omega' and 'Omeglers'. Only a few sites and applications claim to be linked with Omegle, while others say they are not affiliated with Omegle.
Who uses Omegle?
In order to use Omegle online, you must be at least 13 years old and have your parents' permission if you are under the age of 18. Omegle is most popular in the United States, United Kingdom, India, and Mexico. Younger influencers from TikTok use Omegle to promote their Omegle experiences on TikTok, causing a major uptick in Omegle's popularity among the platform's younger users. #omegle has a TikTok audience of almost 5 billion people.
Is it safe to use Omegle?
Shared or viewed inappropriate content can pose a risk.
No registration or age verification makes Omegle a possible target for bad actors because of its lack of effective moderation. The names, ages, and whereabouts of teenagers and young adults may be requested by strangers. In addition, you should discuss with your child the dangers of disclosing personal information to complete strangers over the internet. Restricting their online activities would be impossible due to the complexity of teaching them good safety practises. When it comes to Generation Z, parental controls and "swear on me, you won't go to that site again" phrases aren't enough to keep them from surfing the web.
Video chats may not be moderated enough
An unmoderated option for underage users is available on the video chat. The users will be able to start a live video and text conversation by pressing the button. Even more dangerous is the fact that a user's conversation can be captured and shared without their permission.
Anyone above the age of 18 can view the material, which is marked as "adult." By just pressing a button, users will be taken to an external adult entertainment website where they can continue their experience.
Omegle's Disclaimer states that "… moderation is not flawless. Omegle's moderation is not perfect." People that misbehave are still around. Although it is not stated how regularly or successfully it accomplishes this,
A warning window informs the user that they must be 18 or older to utilise this feature, however an underage user can simply click "OK" to gain access. Risks such as online grooming and unsuitable information are commonplace.
Anonymity in text messaging
The text chat contains a 'spy' option that allows users to connect on as a third-party 'spy' and monitor a conversation between two persons.
The 'spy' can then ask the other two users to discuss a specific topic/question and observe their responses to that topic/question. Users can also take the role of participant and engage in conversation with one another about the issue at hand.
Without interrupting the conversation between the other two users, a "spy" can leave.
The spy mode has been removed as of now because it was mostly used to spam and never could meet its objectives.
Whether or not Omegle has any parental controls is an open question
There are no parental controls on the app, despite the fact that there are safety reminders.
However, despite Omegle's claim that "video is monitored, keep it clean," young individuals who visit this section are likely to come across countless other users engaged in inappropriate discussion and behaviour that puts them at risk. Omegle claims to monitor chats.
Even though Omegle's Disclaimer states that users can report other users and content, there are no guidelines on how to do so. In addition, there is no block or mute option, and there is no adequate monitoring or filtering mechanism for video/text chats, therefore you need install parental controls on their phone and/or your home Internet.
Parents should be aware of the dangers of these talks migrating from the internet to the real world and the possibility of meets in addition to the possible threats they may face online.
Children's online safety is a major concern
Keeping a close eye on your child's online activities, such as conversing with strangers, is an essential part of keeping them safe. Add filters, restrict specific web pages, and more to your parental settings. We strongly believe that unless your child is very naive, s/he will be able to break the parental control bars like they were bars of straw. There are many ways for them to bypass filters and they'll probably find out these way from their peers.
Kids goto sites like omegle because they want to be heard. This implies that they are not getting the attention they want from their friends and family members which is why they are seeking attention from random people on the Internet. While this is not an issue in itself, children spending a lot of their time on websites like this indicate that there are things that need to be improved at their home.
Parents should give their children a lot of attention and be supportive towards them. They should listen to what the kids have to say and spend time with them. These days parents are themselves busy on the Internet which children unknowingly happen to copy. Gone are the days when families used to sit together and play board games or hide and seek.
Tips to keep your kids safe online on omegle & the internet
Become friends with them so that they share everything with you.
If they happen to share something unusual or unexpected or about a friend they have made online, don't shout on them as this will train them to hide things from you in the future.
The more you know about your kids and their omegle or internet friends, they better you can keep them safe online.
Teach them to be vigilant and never use real birth date, name, address on the internet. Every site should have a whole new identity of theirs so that these pieces of information can never be stitched together to write an encyclopedia about them.
Discuss your concerns with them. They should be reminded of the basics of the Internet by you but in a friendly tone and not in a "you're being bad and i'll stop you coz i'm your dad" tone.
Educate them about the risks on the Internet and let them know they can share about any bad or unusual incidents they come across with you.
Teach them how to report content/ users to the sites they use and what kinds of behavior are highly unacceptable.
They should be knowing that an internet person has no fixed gender or age. Anonymity which is a boon for free speech, democracy & good governance also allows people to impersonate others and conduct harmful activities.
The best way to make your children detach from social websites like omegle is to give them a better alternative which could be spending time with them, taking them out often or getting them a new toy or doing new activities together. With time, they'll use the sites less if their own life is more fun.
Seizing the device, locking it or blocking sites like omegle should only be done as a last resort if you believe its really necessary for their wellbeing. After which, they will never share anything with you again.
Omegle like sites
Omegle is a pioneer in the online chat field but that doesn't mean that there are not other sites like Omegle, in fact there are many omegle inspired websites providing even better facilities. Some of the notable omegle alternative web based services are: Meetyou, Bazoocam, Chathub, Yesichat and Talk with strangers. Most of the mentioned sites have the one to one chat and random video chat facility. Some may also have group chats. In any case, its only recommended to use them if you are over 18 or atleast 13 with parental permission and supervision.